Lawn Care
KEEP YOUR LAWN LOOKING WONDERFUL
Don't spend your free time worrying about mowing, leaf pick-up or other lawn maintenance. Let our team handle it!
From keeping your grass looking outstanding to tree care that includes trimming and pruning, get it all from us. Let us take care of your edging and leaf blowing.
You won't have amateurs caring for your lawn when you call our team. Instead, our licensed, bonded, and insured experts will handle your irrigation systems, fertilization and tree services.
Our experts will transform your ordinary lawn into something beautiful. Get retaining walls, mulching, sodding, seeding and tree services from our team that will make your lawn look amazing.
We also do Commercial snow removal & salting, so contact us today!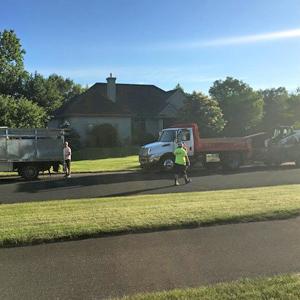 Garage
GET THE GARAGE YOU NEED
A garage is a huge improvement that adds value and functionality to your home. It gives you a place to keep your vehicle out of the elements all year long.
You can also use a great new garage built by us for storage of tools, bicycles or even as a workshop.
When you need a new garage, don't take a chance with an inexperienced contractor; instead, get help from licensed, bonded, and insured specialists that can get your garage done with an eye on quality.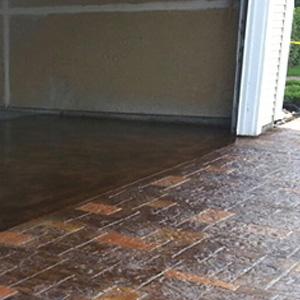 Driveways
GET A SMOOTH, DURABLE DRIVEWAY
Ensure that parking when you arrive home is always a smooth experience by getting a new driveway from our concrete experts.
We can also help you with your existing driveway when it is starting to show signs of wear and tear.
Our one-year warranty covers major issues like cracking, separation, pop-outs, and flaking. We are the driveway experts with over 25 years of experience. Get a new driveway today!
Aside from driveways, benefit from our amazing concrete work when it comes to your sidewalks. Let us lay your new sidewalks or maintain and repair your sidewalk. Call us today for a FREE estimate!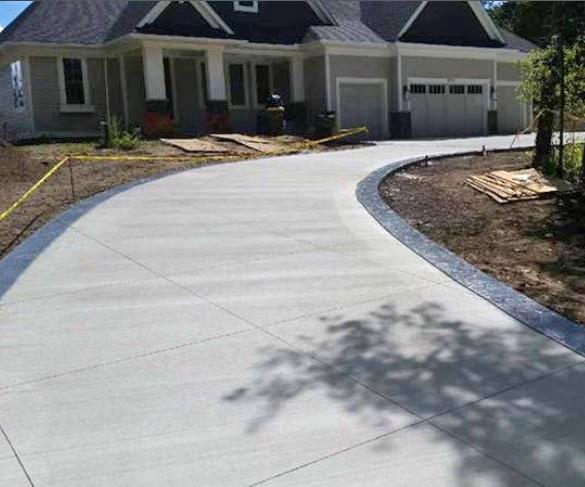 Patios
OWN THE NEW PATIO YOU WANT
When you get a new patio, it can change not only the way that you enjoy the outdoors on a nice day, but also how you entertain guests.
Get a new patio from our team that will make your house the place to be for cookouts, gatherings, and more.
Don't stop at just a new patio. Get a garage for storing your tools and keeping your car out of the elements. Let us construct your new garage, demo your old one, or repair a garage for you.
Don't hesitate to call on us for maintenance and repairs for your patio in addition to new construction of patios. Get a contractor with a licensed, bonded, and insured team for the best possible results.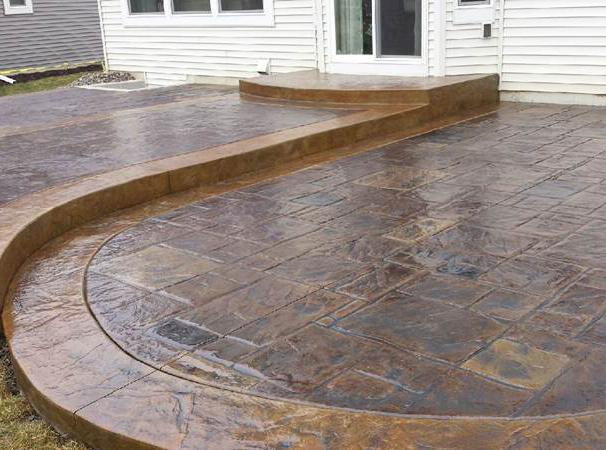 Sidewalks
WALK ON SMOOTH, QUALITY CONCRETE
Enjoy a better sidewalk with help from our team of construction and concrete experts. Get a sidewalk that will last without cracking and other issues.
Add value to your home or show customers that your business is well cared for with residential or commercial service.
We can get the job done right the first time so you won't have to worry major problems with your sidewalk. Our professionals are licensed, bonded, and insured pros. Call us and see what we can do for you today!
Once you have the sidewalk paving taken care of why not have us give you a new driveway? You can also have our team repair or maintain your current driveway. We offer some of the best service in the area.